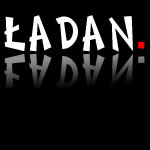 New in the Gallery
Feedback

for Direttore Emanuel
All the time
"Pulchrum est splendor veritatis...est species boni...(click it)"
sub - Ladan`sPages

-

MISHmash v.5.x


last update - 03/05/2021 - FLASH (was 24/03/2021 - Just a Music...)

Flow, magic, move, desire, dreams, beauty, moments, fun... just MISHmash ...

- info about

authors

of presented works - in progress -
Street Art -
Started on Sunday, March 11, 2012, Macclesfield, England
Architecture + Design -
Started on Tuesday, May 06, 2014, NT.
Anim3D Workshop
- 3D Effects
Visual F/X
- Motion Graphics and VFX Artists
Attention !!! -
In case of poor QUALITY
- Turn HD OFF
MOVIES! -
(mainly) Short Animations 2D, 3D (esp. stop motion - love it!)
Movie intentionally cutted by 93px...but still u can see full version picking it up from a list!
Frozen Projects
-
10 III` 2013
Snip
("Neverending Story" since - 11 II` 2010, 11:45 - I`m really lazy...)

-
22 XI` 2011
Action Script 3.0 + XML + lightbox:
(photos by mondo studio - Tomek Jankowski Photography)